Sir 404'd wrote:Seriously lad, how do you recieve your currency?
In cash normally. American Dollars for the most part but sometime Euros or British Pound notes. As an aside, while I am male I haven't been a lad for better then two decades. Heck, Lyndon B. Johnson was still the President of the United States when I was born.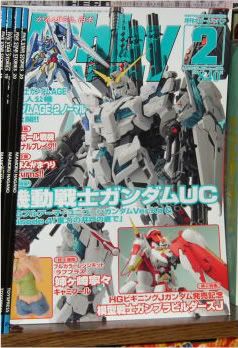 I get
Hobby Japan
every month but this is the first time I've posted it since it arrived the same day as the last of my
DCUC
Wave 20 figures and the
Kurohime
manga I picked up after work. Oh, and while it's not pictured, I also received my con badge for this years Anime Central.