Disclaimer: Today's post is based on a true event. Arguments and point-of-view in this article should first and foremost be understood as political satire. The writers' mask set is that of parody and does not necessarily represent Z-ComiX's views on the topic at hand. Z-ComiX is a writer for AAAPocast, but this does not mean that his views are the same as those of AAAPodcast as a whole. All products, articles and images belong to their respective owners. Please understand this and enjoy this article for its satire.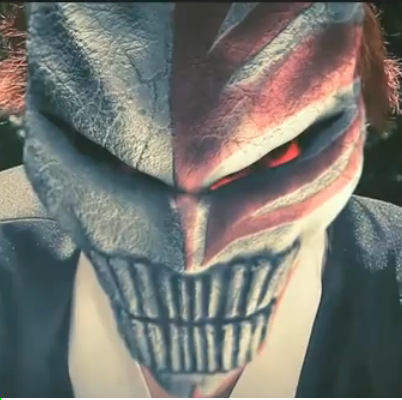 It was announced that VIZ and Warner Brothers, after once again shelving the idea of making a live action "AKIRA" movie (see previous article) have found a new project to work on. Have you, dear reader, ever wanted to see an anime with inhumanly fast warriors, super unrealistic swords and monsters that will most likely be CGI turned into a live action movie made inAmerica? Well guess what, the anime that we all know and love "Bleach" will be making an appearance on the silver screen in all goes according to plans this time!
Yes, soon viewers will be able to see Bleach in the real world with all its super fast paced action scenes and sword-fighting! And don't worry, thanks to CGI we are sure to see all your favorite scenes, hollows and zanpakutos created to the best of the movies budget. I'm sure that they will be pouring in as much money as they can to get this project right! I mean look, their trying to get Peter Segal to direct! He directed movies such as "The Longest Yard" "Get Smart" and "The Nutty Professor 2: The Klumps" (personal favorite of mine, and was the best of the franchise by far). He's so perfect to direct this movie, even if his last film was in 2008.
Of course the film could turn out like this horrible fan film made by Going Nowhere Show
I mean look at how bad it is, how little effort was put into it. The Hollow looks like it was drawn in paint! This could be the quality that theHollywoodvision of "Bleach" could be.
Fan of anime have been waiting for a well made live-action adaptation of something like this and it looks like there prayers have been answered. I'm sure that this movie will be given the up most priority just like "Dragonball: Evolution" was when it came out. So, lets all get ready because there is no way this project will end up like "ALBERT!"
Sarcastically Yours,
~~Z-ComiX
[LINKS]
Articles:
http://spinoff.comicbookresources.com/2012/02/23/with-akira-on-hold-warner-bros-turns-to-live-action-bleach-movie/
Going Nowhere Show
Youtube: http://www.youtube.com/goingnowhereshow
Facebook: http://www.facebook.com/goingnowhereshow